Gain clarity and insights into the subtle causes of your everyday challenges.
There is a light in your Dark Night of the Soul.We can find it, together
Connecting with and becoming the Embodiment of your own HIGHER SELF - this means Finding your sacred purpose, known as WILL or ORLOG, and start living it  
Creating SPIRITUAL ALLIES on the other side OF LIFE - to give guidance, clarity, smooth the flow of life events to your favor.  
Building COHERENCE OF THE SOUL - letting your own sacred energy empower every part of your being, clearing away negativity and toxicity, letting your whole being resonate with your authenticity. 
CLEARING away all that is not you, the toxic and blockages, so that your being resonates with a higher energy  
DRAWING to you all that is in alignment with your higher being, your purpose and Will  
Working together in this way creates a sacred life with meaning and fulfillment, with YOU as its true source!
Guidance with Kaedrich Olsen
With nearly 30 years of experience, his unique gifts and expertise has helped many people find the clarity and insights they needed to understand the cause and resolutions during times of spiritual crisis.
His specialties inc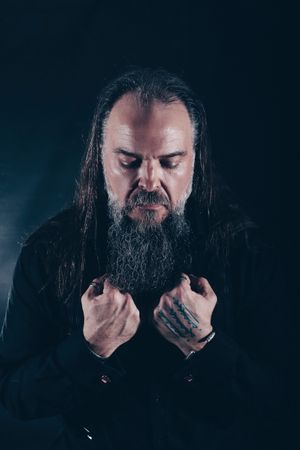 lude: 
Men's Spirituality - connect with your sacred for purpose, living with integrity  
Living  Purposeful life - clearing blocks, releasing shadows, clarity of direction 
Spirits and Entities - clearing attachments, breaking energy drains, building connections &  communication  
Sacred Practices - ritual, meditation, manifestation, establishing sacred connections 
His Training and Certifications Include:
Transpersonal counseling &hypnotherapy
Spirit Release and attachment clearing
Runes & Norse Mysticism
WHY IS THIS SO IMPORTANT!?
Spiritual problems can affect every area of your life, from career, relationships and health. These can include the dark night of the soul, shadows, disconnection from what you hold sacred, or even interference from negative entities.  
You have the power to overcome these challenges and set things right. With proper training and guidance, you can get your soul right again, realigning your being with your true purpose, and become the conduit to set everything in your world right. 
Please be aware that these are not quick and easy resolutions. Rather you will find the answers you seek along with the techniques that will empower you to create long-term, lasting solutions, if you are willing to do the work. 
This is not a psychic reading, or divination. Rather, spiritual guidance, ritual, and sacred practices tailored to your specific needs.  
Follow this link to book your session, and I will be there waiting to talk with you and help you on your journey to a new life!